In 1907, UCA attorneys successfully defended Dr. Shegataro Morikubo, a Japanese chiropractor in LaCrosse, Wisconsin, on the now all-too-familiar charge. His case was pivotal in the survival of the new, beleaguered profession. They showed that chiropractic met the three criteria for the legal recognition of all healing arts professions, as established by a precedent-setting 1888 Wisconsin Supreme Court decision (Nelson vs. Harrington).
These criteria specified that there must be a separate theory as to cause and cure; there must be schools that teach the theory; and there must be a profession that adheres to the theory.
-- Excerpted from Today's Chiropractic January/February 1999 pg. 67.
---
Does anybody out there remember the episode from Star Trek's The Next Generation called "The Measure of a Man"? Data had been labeled as mere property to be disposed of as the Federation saw fit. A case was made by Picard that said that he had the right to choose his own destiny because he was sentient. During the proceedings of the trial Guinan illustrated the quintessential point of his argument. The basic premise was that Star Fleet could potentially gain, in Data's sacrifice, a whole race of 'disposable people' or slaves. Picard questioned Star Fleet on this point and asked, "When does it become wrong?", and gave them some numbers to bring the reality of the scene in view. He said that Star Fleet was founded on the purpose of discovering new life and vehemently and boldly stated, "Well there it is!".

Please see our Mission Statement.
---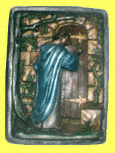 Well, when DOES it become wrong to destroy a young burgeoning philosophy that meets every criteria allowed to others? Is it proper if there is only one in the field? Well there was only one Yeshua that walked this earth approximately 2000 years ago. Are you willing to join the current attempt to silence His presence a second time? Or are you now prepared to open the door and allow for Him to come in and dine with you, and you with Him?
'Those whom I love, I reprove and discipline; be zealous therefore, and repent. 'Behold, I stand at the door and knock; if anyone hears My voice and opens the door, I will come in to him, and will dine with him, and he with Me. 'He who overcomes, I will grant to him to sit down with Me on My throne, as I also overcame and sat down with My Father on His throne. 'He who has an ear, let him hear what the Spirit says to the churches.'"

-- Revelation 3: 19 - 22
See Contract.
---
This page is brought to you courtesy of:
Become a sponsor & receive commissions toward any purchase or service offered.
This page was first posted on October 21, 2001 and last revised on January 9, 2022.

---
Copyright © 2001 - 2022 by Tammy Joy Kennedy. All rights reserved.