Dr. Kent Bartell, naturopathic D.C., & previous client of Tammy Joy Kennedy, Nerve Signal Interference Specialist, has NOT been properly educated in the Craton method.
He has apparently made the attempt to "bootleg" our work (his own testimony paraphrased). And subsequently, we cannot endorse his qualifications as a healer of any type, and warn that he has so far proven to appear the thief. We will provide any updates on his reliability of character once he submits his due penance and presents himself to us for further edification and testing.
No one can serve two masters; for either he will hate the one and love the other, or he will hold to one and despise the other. You cannot serve God and mammon (riches).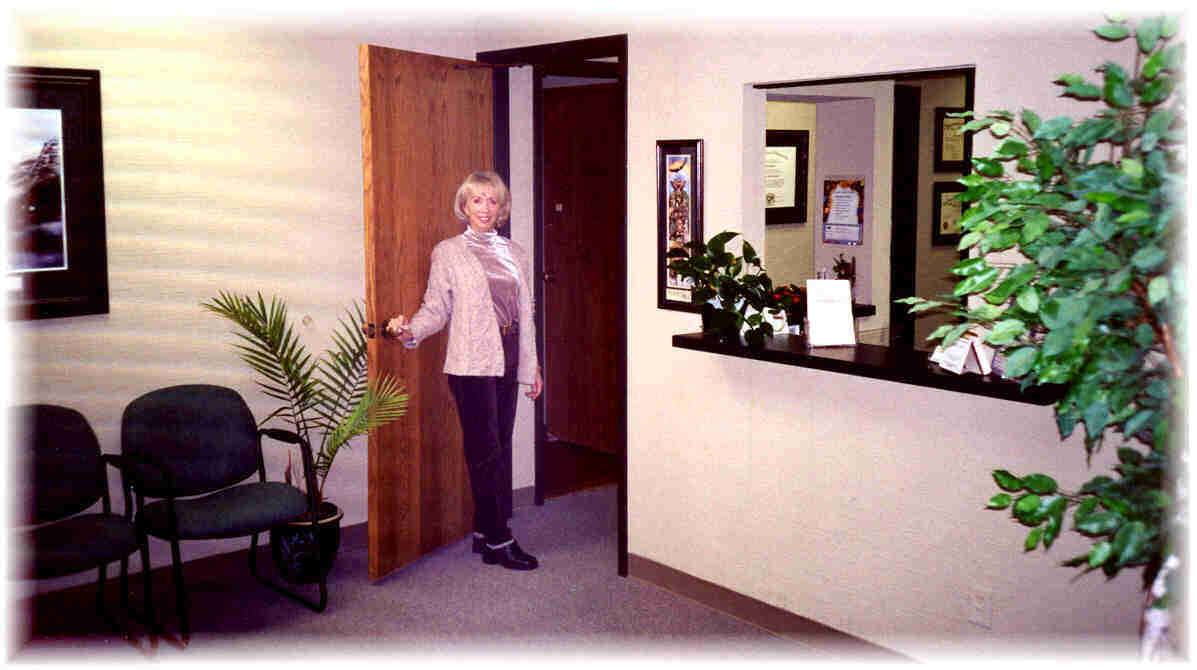 Other documented subjects treated in Dr. Bartell's office include his receptionist (seen at right), and wife (shown below), and six of his problem cases.






If Dr. Bartell knew so much before I met him, then why did I end up working on him AND his entire crew?!
This page was first posted on December 9, 2001 and last revised on December 31, 2021.

---
Copyright © 2001 - 2021 by Tammy Joy Kennedy. All rights reserved.