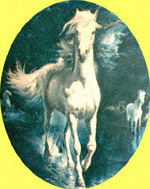 To all television community producers: You may make a request to sponsor one of our programs by contacting us.
To all others: You can help by sending your gifts to the following address, or, you can help by spreading the good news:) Tell your friends about us. We are here to help through our unique God-given talents.
And may God make each of us in agreement to His will. Amen.
This page was first posted on April 14, 2003 and last revised on January 7, 2022.

---
Copyright © 2003 - 2022 by Tammy Joy Kennedy. All rights reserved.