Please don't wait another day when you can make such a difference now. If you think most doctors and ministers are open to simple, honest, and needed change .... think again.

| | | |
| --- | --- | --- |
| Quick jumps: | Receive our film | Just give |
As you might have guessed by now, I have indeed witnessed a cover up by the medical, scholastic, and religious fields of our day. The chiropractic authority has blatantly opposed my position in order to withstand the needed change inside their borders. And yet, I am essentially the princess of their most scientifically successful king.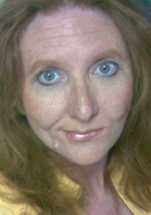 The schools have cried to me that they have the right to teach anything they want to since it is their school after all. And the church has willingly stuck its head in the sand citing as a reason that "they are there for spiritual growth and knowledge", and do not hold the responsibility of discovery or investigation of new and improved methods of healing. And yet, they will lead their sheep to the backward belief system of the doctors of our time. They act as though the healings of Christ were nothing compared to the name of Christ; and yet, that is how He originally became known to the people of His time.

Obviously you are at a disadvantage in knowing who to trust since the cards are stacked as they are. But should you find it within yourself to fully understand what I have to offer, you, the public, please be aware that I do need your help in order to keep the torch burning, and the dream alive.

I would like to make this easy for you, and am prepared to send you a thank you gift of Volume #1 of "a Day in the Life". This film introduces our philosophy and vision through the convenience of your television. It lasts for approximately one hour, and shows both Grandpa (Dr. Earl F. Craton) and myself at work in our field.
The only thing I need from you in order to be able to furnish you with this free gift is a sponsorship pledge of at least $35.00US. You may send your financial support to the following address:

Tammy Kennedy
C/o NSIR Technologies
School of Alternative Healing
133 S. Burdel
Enid, OK 73703
Please do not send cash and make any checks or money orders payable to Tammy Kennedy. We are not currently set up to accept credit card transactions and I apologize for any inconvenience this may cause you. Also, if your support is at least $35, please do not hesitate to furnish me with your name and address so that I may send you the free copy of our film.
Thank you in advance for your support. Your gifts will inevitably insure the future success of our purpose, and will bring about the needed change of technique inside the health care fields.
---
If you are not interested in receiving the film but would still like to benefit from the warm glow of contributing to our cause you may do so by sending whatever you can afford. Thank you for your hope and/or confidence in the change that we are delivering inside the health care system. Address
In Love, Light, and Hope...
Tammy Joy:)
This page was first posted on September 6, 2001 and last revised on August 25, 2010.

---
Copyright © 2001 - 2010 by Tammy Joy Kennedy. All rights reserved.